We aim to build, deepen, and broaden the African diaspora participation in the Global Afro Descendant Climate Justice Collaborative and advance racial analysis and action within the United Nations Framework Convention on Climate Change.
Shirley Chisholm: Words of Wisdom
"We Americans have a chance to become someday a nation in which all racial stocks and classes can exist in their own selfhoods, but meet on a basis of respect and equality and live together, socially, economically, and politically."
"You don't make progress by standing on the sidelines, whimpering and complaining. You make progress by implementing ideas."
"Service is the rent that you pay for room on this earth."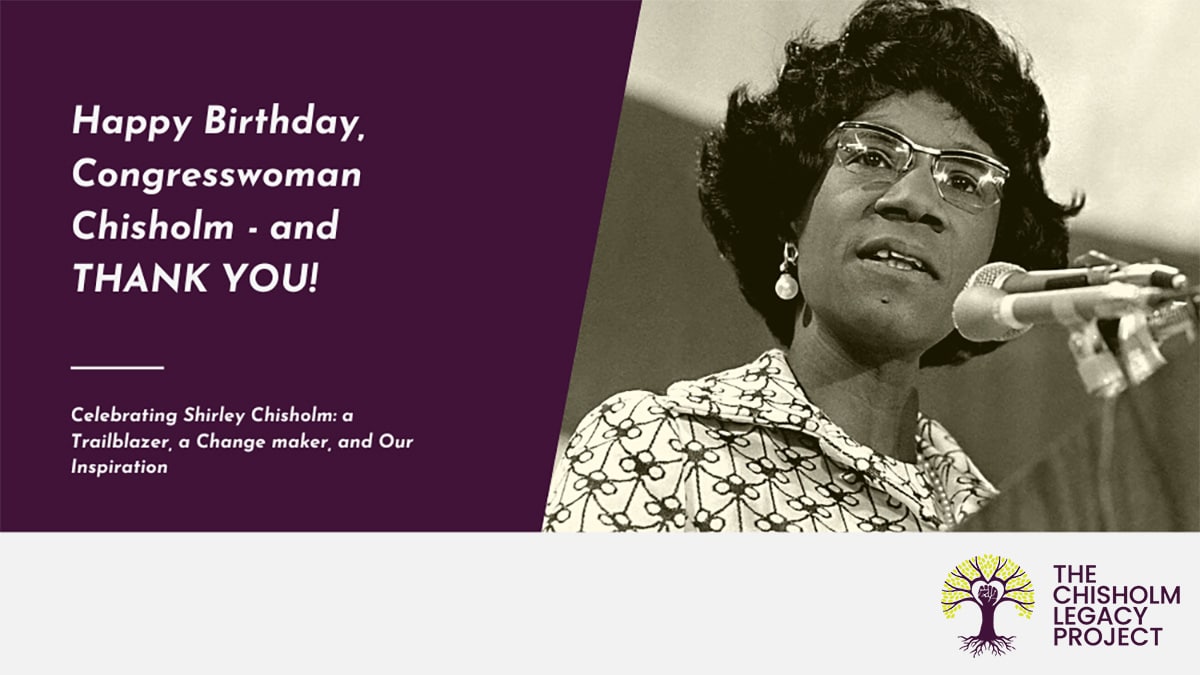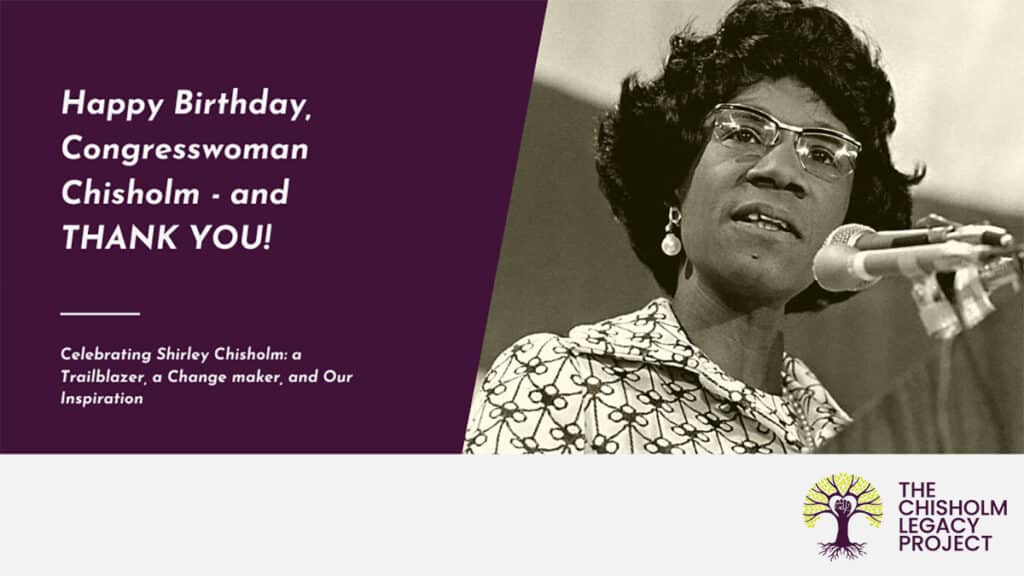 Today, we honor the remarkable life and enduring legacy of Congressman Shirley Chisholm, a pioneering force in American politics.
The Chisholm Legacy Project has compiled a comprehensive list of articles, podcasts, Youtube videos, books and in-person and virtual trainings and calls to action.